The Folding Table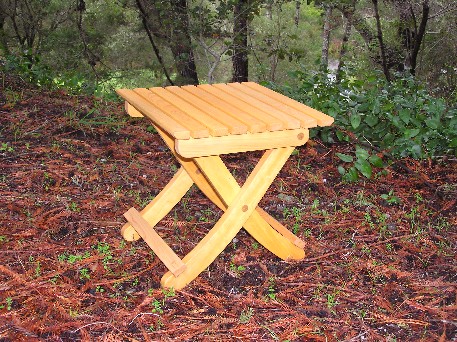 This is a small table for use anywhere that can be folded and put away when not needed. It's also strong enough to be used for quick extra seating. Available in redwood or cedar.
To fold the table, grab the top and pull straight out (not up.) When the legs come together, drop the sides down next to the legs. That's it.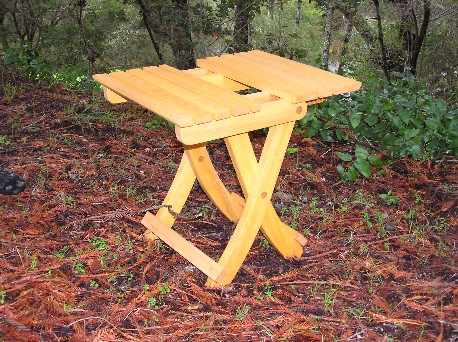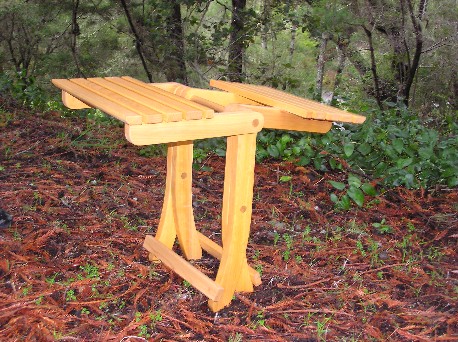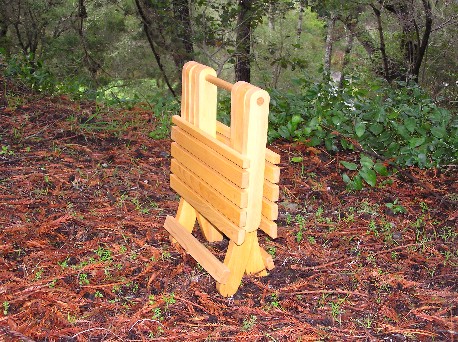 For prices and availability send mail to:
info@mountainwood.org
All MountainWood designs are copyright© protected.