The Stowable Outdoor Chair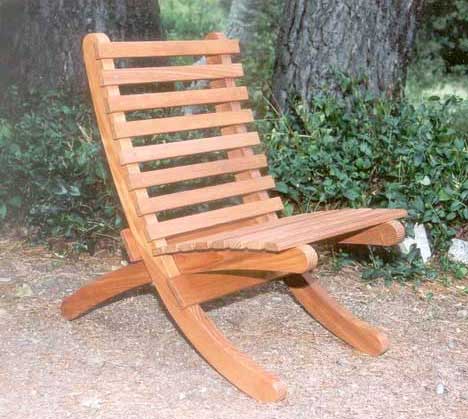 Comfortable, ergonomically designed chair for your deck or patio. The chair, shown here in clear all heart redwood with a penetrating oil finish. The chair is also available in cedar.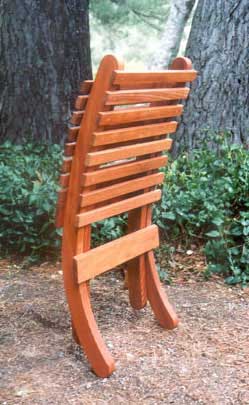 To nest the chair, simply grasp the back of the chair and pull it slightly forward, then grasp the front edge of the seat and pull. The seat slides out and can be slipped inside the back rails. When reassembling, make sure the seat portion is fully inserted.

For prices and availability send mail to:
info@mountainwood.org
All MountainWood designs are copyright© protected.